Artist Statement
I love the purity of abstract expressionist art; it is so freeing to paint without an image in mind. The Earth has inspired my work for most of my life. Now, as I push my painting style, the new works are grounded in landscapes, but I let them move past the representational image. I try to let emotions and mystery direct the work.
---
My latest show 'Chaos and Light' is on exhibit at
The Brattleboro Museum & Art Center
Now through October 23, 2016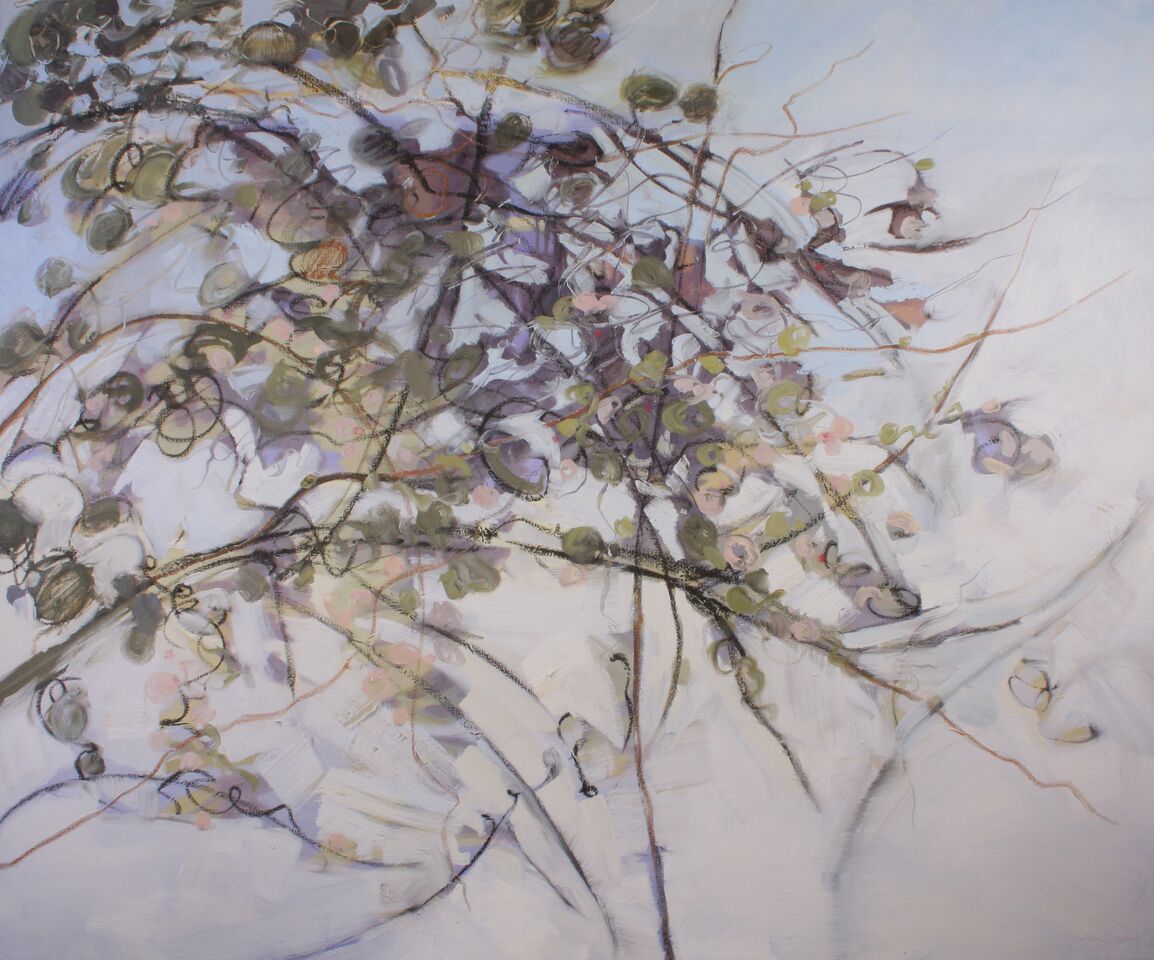 I have been working on the Vineage Series for many years, exploring several species of vines covering trees all over New England. I am fascinated by the chaos of the climbers, their varied forms, and the subtle patterns that emerge. Over time the work has become more energetic and complicated to reflect the uncertainty, threat, and beauty of change.
RELATED EVENTS:
July 14, Thursday, 7:30 p.m. – Artist Talk: Jamie Young
August 28, Sunday, 2 p.m. – Curator Tour with Mara Williams